DXL - Two Stage Condensing Boiler Economizer Series
Preheat feedwater and makeup water with greater efficiency.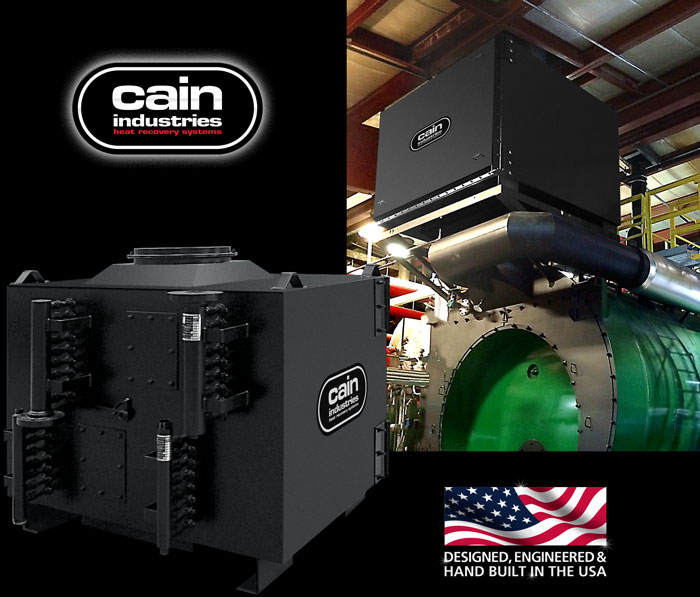 The DXL Two Stage Condensing Exhaust Economizer is specifically designed to recover sensible heat from within the exhaust and, more importantly, to also recover additional valuable latent heat as the exhaust is condensed. What makes the DXL Boiler Economizer unique is that it recovers heat in two stages. The first stage will preheat boiler feedwater and the second stage will preheat boiler make-up water. Final exhaust temperatures leaving typically range from 120°F to 170°F. This recovered heat will be transferred to feedwater and makeup water, thereby increasing the overall efficiency and lowering the fuel demand.
Combustion Sources
Steam boilers, hot water boilers, and hot oil heaters with inputs up to 250,000,000 BTU/hr. (natural gas fired)
Boiler Exhaust Application
Capacity: up to 250,000 lb/hr steam
Entering Gas Temps: 300°F to 800°F
Heat Sink Types: boiler feedwater, makeup water, hot water return, hot water storage tank, condensate tank, process water
Features
Internal expansion design
Mounting flanges for bolting to mating flanges/adapters
Condensate drain catch ring assembly
12 gauge stainless steel exterior
Stainless steel interior
2" factory insulation
Removable access doors
Stainless steel bypass
Stainless steel header manifold for high liquid flow
Compression fittings between finned tubes and the liquid manifolds for easy tube removal that requires no welding